Cost-Effective Chinese Food Box Meal Containers Storage Boxes Silicon Food Container
Phanpy baby silicone portable food Storage Box is with high-quality and fashion-design. Matched could be used with food storage container, silicone straws, finger toothbrush, kid cutlery, silicone spoon, silicone bib and so on.
Meanwhile, Phanpy also with other baby feeding products like silicone cup, Silicone Teether, and baby silicone teether animals.
Matched products include Food Grade Milk Storage Bags, Milk Storage Bag Transfer, Breastmilk Storage Glass Bottle, Finger Toothbrush and etc.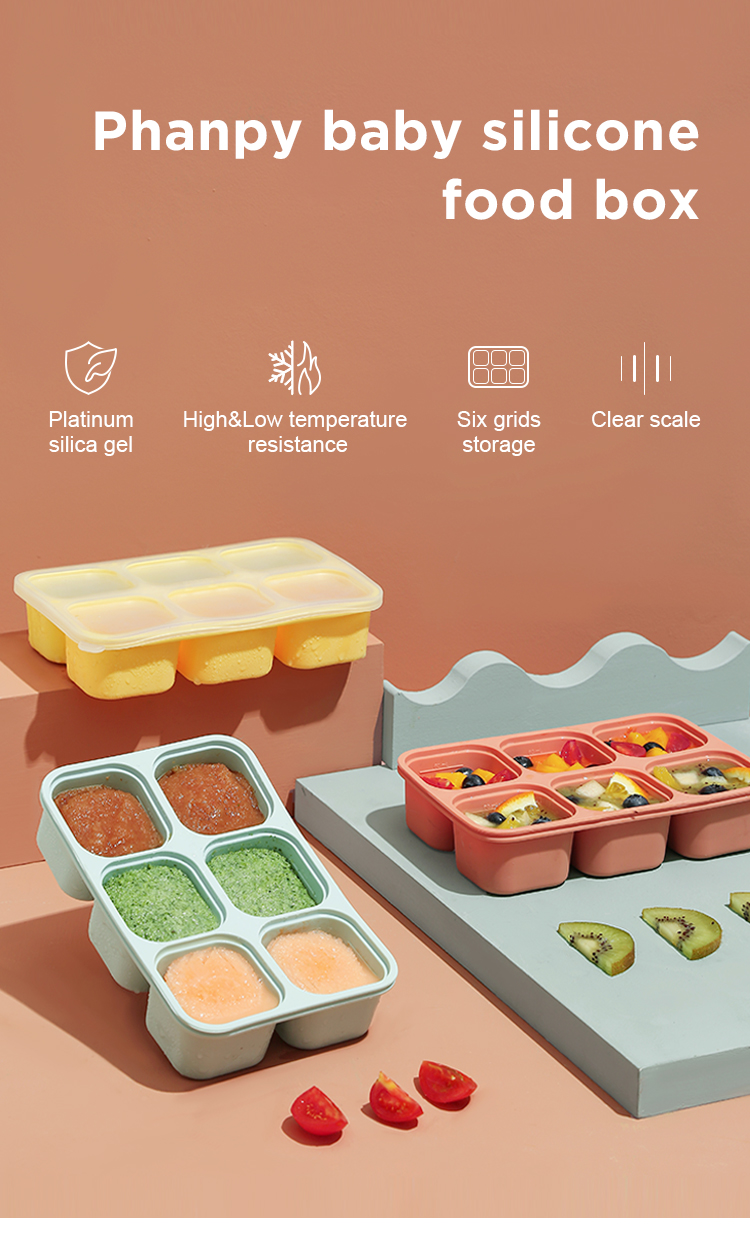 Name

Baby Silicone Food Box

Model NO.

PH760602

Color

Orange, Yellow, Blue, Customized

Material

Food Grade Silicon

Capacity

360ml ( 6*60ml )

Size

18.60*12.40*40 cm

Temperature range

-20~220 Centigrade

LOGO

OEM / ODM Customized

Packaging

Giftbox size: 19.20*12.70*4.30mm;




1 pc/box;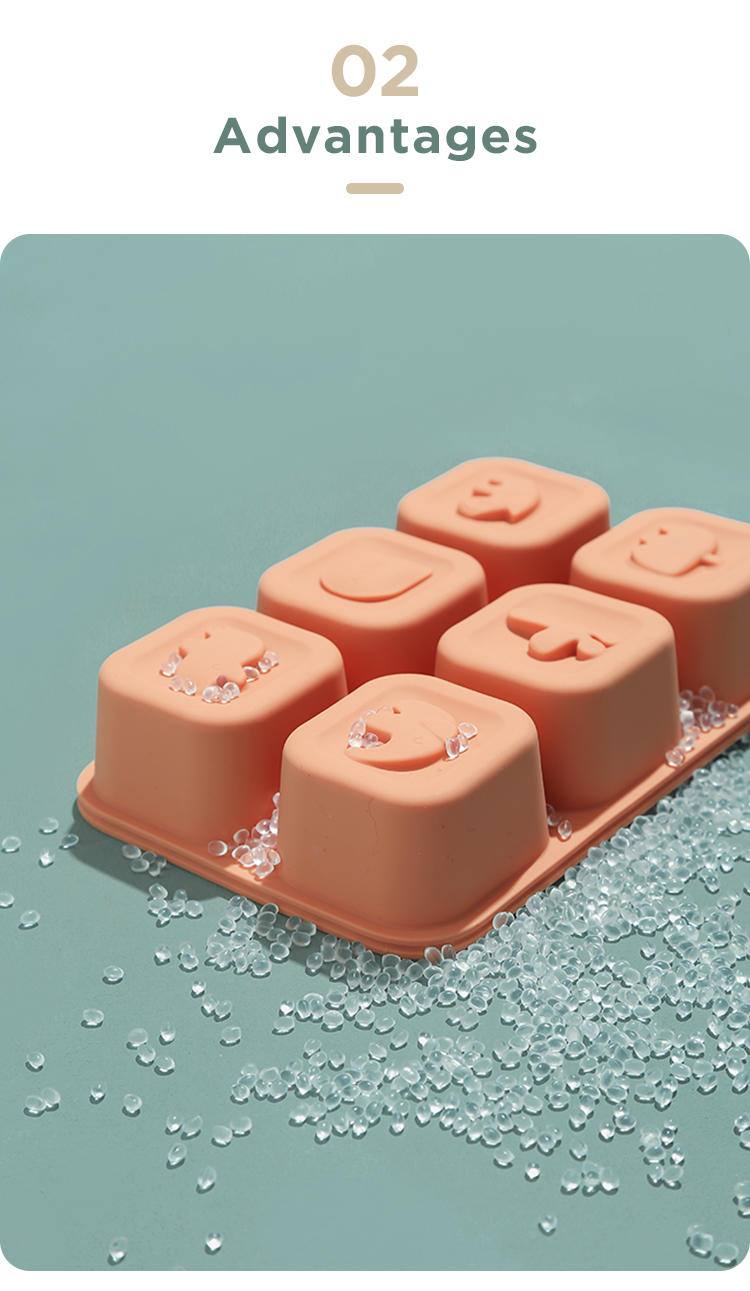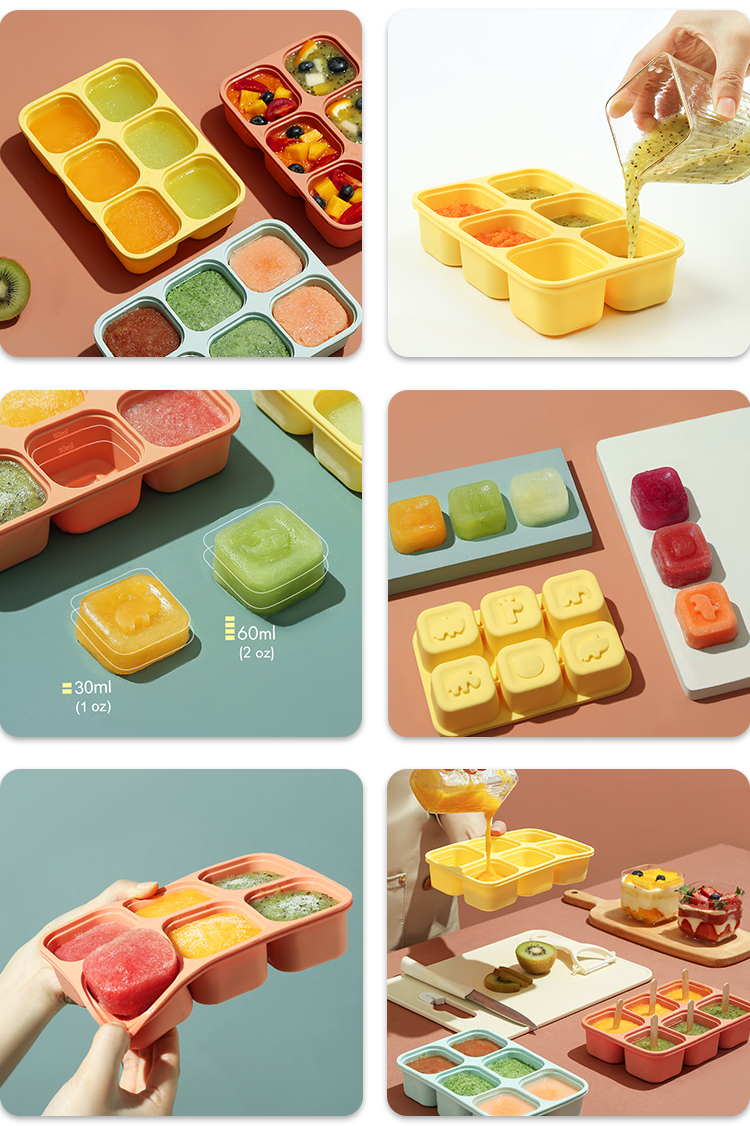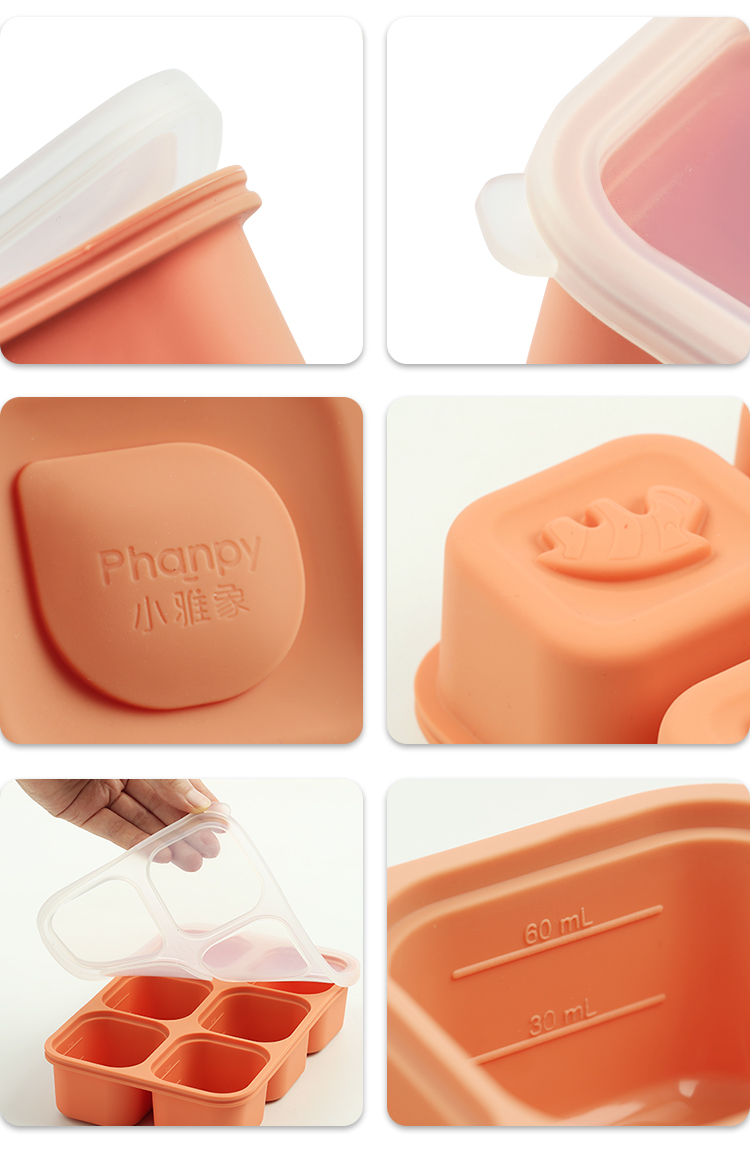 | | |
| --- | --- |
| Feature 1 | LFGB platinum food grade silicone material, BPA free, safe material, protects health |
| Feature 2 | Animal design, full of playfulness, silicone soft bottom, easy to come out of the box, easy ejection |
| Feature 3 | Each hole has two clear scales: 30ml and 60ml, quantitative feeding, one box divided into 6 holes, can contains many kinds of delicious |
| Feature 4 | The snap-in sealing cover has good sealing performance, and it is not spilled or leaked when placed at an angle. |
| Feature 5 | Can be frozen and refrigerated: when there is too much supplementary food, put it in the food box and freeze it, then take and heat it as needed |
| Feature 6 | Microwave heating: at room temperature, it can be heated in a microwave oven (do not close the lid), temperature resistance: -20~220 Centigrade |
| Feature 7 | The lid can be marked repeatedly: time, food name, can be written with an erasable water-based pen, and can be wiped with water |
| Feature 8 | Concave-convex cover design can be stacked to stored, reducing space occupation rate, sealing and dustproof |
| Feature 9 | One corner of the lid is designed with a square corner to open the lid for easy access by flipping the lid |
| Feature 10 | The surface of the silica gel does not absorb water, just shake it gently to shake off the excess water for easy drying |
| Feature 11 | Multiple uses: For popsicles, small cake models |
| Feature 12 | There are three color options, with various colors |